BM-6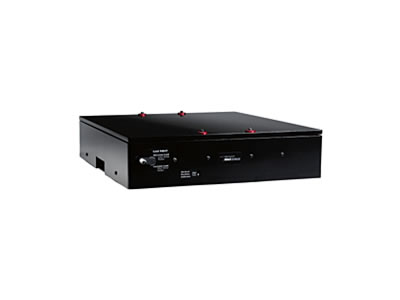 The BM-6 bench top platform offers betterperformance than a full size air table in a package only 4.6 inches tall, andwithout air!
This vibration isolation platform reaches anew price point and is extremely easy to use. It offers a 1.5 Hz horizontalnatural frequency and a 2.5 Hz vertical natural frequency. There is only oneadjustment. There is no need for air or electricity.
This is the thinnest, most portable, andmost user-friendly isolator ever offered at this level of performance perdollar.
Weight: Approximately 40 lb (16 kg)

Dimensions:
18" W x 20" D x 4.6" H
(457mm W x 508mm D x 117mm H)

Approximate payload weight range:

Model

Payload Range*

25BM-6

10 - 30 lb

(4.5 - 14 kg)

50BM-6

25 - 55 lb

(11 - 25 kg)

100BM-6

50 - 105 lb

(23 - 48 kg)

Performance

Vertical and horizontal frequencies are weight dependent.

The vertical frequency of 2.5 Hz and horizontal frequency of 1.5 Hz are achieved at the upper limit of the payload range.

At the lower limits of the payload range, the vertical frequency is approximately 3.4 Hz and the horizontal frequency is approximately 2.5 Hz.

Simple Set-Up and Adjustment